Newborn bloggers and professional editors alike often face the most popular processing task - overlapping audio tracks on a separately captured video sequence. What to do and where to start?
Add music to your video
Adding music to your video is a must-have. Videos with sound are more attractive. Answer for yourself the question: "Would you be interested in watching a video without a melody, maybe even a background one?". I think the answer is obvious.
With sound, the video seems more complete and complete. A good track will help to accurately convey a certain thought or emotion to the viewer. In addition, there are countless sounds that can be used correctly in accordance with the subject and purpose of the video content: for business, personal blogs, and more.
Adding music to Final Cut is very easy. Edit music online and add your own tracks to make your video unique. The Final Cut video editor already has a collection of tracks, but you can upload your own in a few clicks to get the perfect track of your design.
How to choose the right music
By adding music to your video, you are practically putting your finger right on your viewer's mood key. The music in your video can also add more tension, excitement, calmness, fear, and other emotions to the scene. When choosing music, remember the mood that you want to send:


● Music that has little or no dissonance can be characterized as soothing and harmonic. Combine a simple harmonic melody with slow or even lazy, steady notes, and you have an unmistakable recipe that can calm even a wild animal.



● Music with a tense nature of sounding itself creates tension or dissonance, depending on what you want to emphasize. Creating tension or dissonance brings the listener's feelings into a state of excitement.



● Music that shifts from melodic to thumping, grinding, and dissonant will create a sense of tension (or even anger) in the viewer.



● Your heart gets excited and energetic emotions when fast and rhythmic music plays.



● Threatening low notes triggers powerful emotions. Low notes are not the only way to convey a sense of danger and fear, but high notes that float like mist in the air can also be great at conveying excitement.


Final Cut: Import music to your video. Step-by-step instruction
First, launch the Final Cut program, click on the Create New Project button, select an event and click "ok".

The project has been created, event selected. Now you can proceed directly to importing video, music, and photos into Final Cut. To do this, click on the Import media icon, which is located in the file library area.




In the window that appears, set the path to the files: either images, music, or video, and click Import Selected or Get into libary of your computer




In the new window that appears, put a tick next to the items:

● Copy files to the Final Cut Events folder;

● Import folders as Keyword Collections.
Also, if you download music, I advise you to check the box next to Analyze and fix audio problems.
After checking the boxes, click Import. Files imported from the computer appear in the application library.




In order to drag them onto the Timeline in Final Cut, you need to select the necessary files and use the Drag & Drop operation to move them to the desired area.




After that, select the video resolution you need and click on the Ok button.



Using Apple Music in Final Cut Pro X
Why is a converter required?
The reason a converter is needed is because it can help you remove DRM from your Apple Music by converting your Apple Music to a common and accessible file format. This sounds like a conduit for converting your Apple Music to an accessible format.
But what kind of converter do you need to prepare?
Here, I highly appreciate TuneFab Apple Music Converter which perfectly converts your Apple Music to a common format such as MP3, AIFF and so on. You can convert Apple Music in batches in a few minutes and choose the music standard with different parameters.
Start with the following step-by-step instructions:
Step 1: Launch TuneFab Apple Music Converter
Download, install and run the software on your Windows or Mac. This Apple Music Converter can convert to files lasting 3 minutes in the free trial version. You can check the quality of the files with the converted files in 3 minutes.
Step 2: Select the files you want to convert.
In these moments, you can watch the converted music, and in the meantime, you can select formats and profiles of your music to prepare for Apple Music conversion.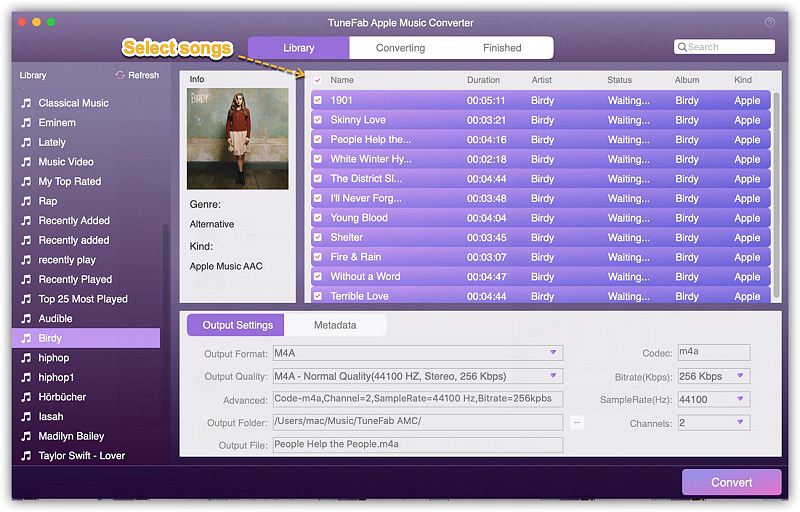 Select Apple Music Tracks.
Step 3: Click to convert
After setting all the factors, you can click the "Convert" button to start the conversion.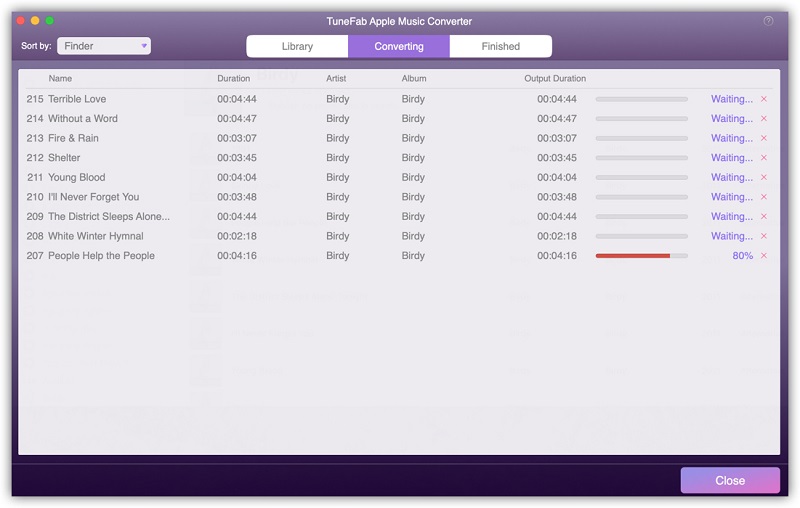 Convert Apple Music
Step 4: Check the converted songs.
After the conversion is complete, you can find all the songs by clicking "View Output File" on the "Done" tab.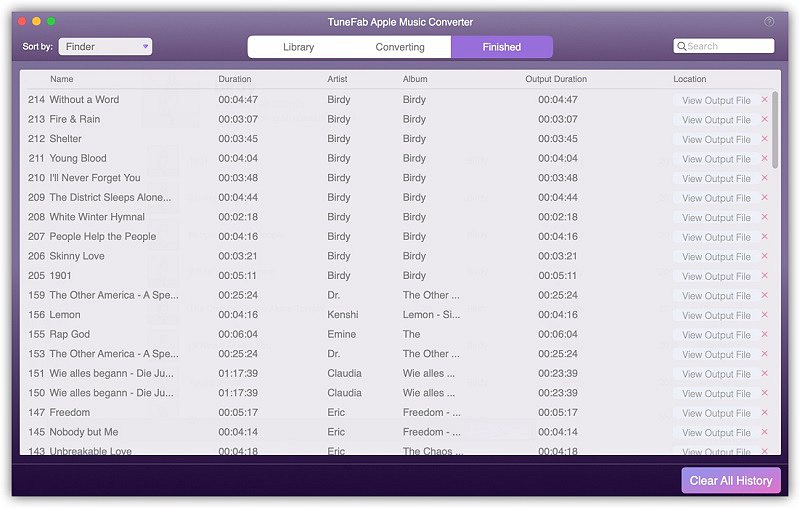 Convert Apple Music.
Step 5: Run Final Cut Pro X
Note: This program is available on Mac, but not on Windows.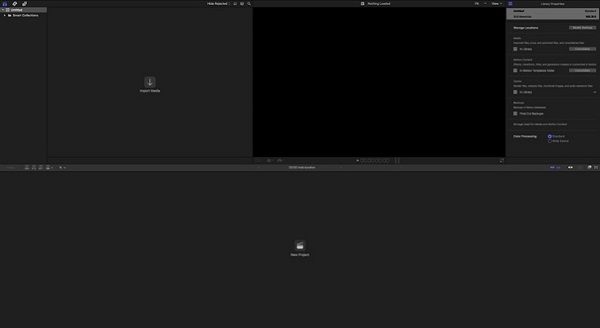 Launch Final Cut Pro X
Step 6: Click the file and import to add media to the program.
In this step, you need to click "File" and then "Import to Media" to add the converted music files for use in the media.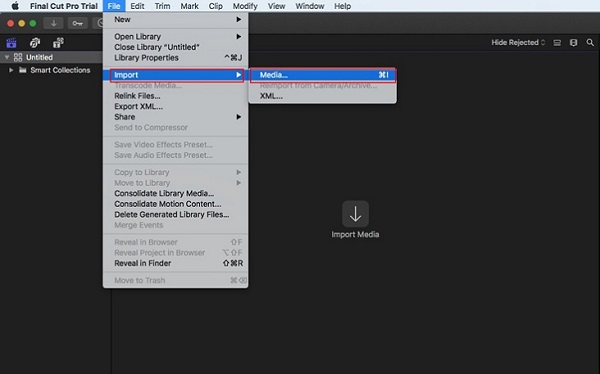 Click "Files to Import Music."
Step 7. Select the file you want to use.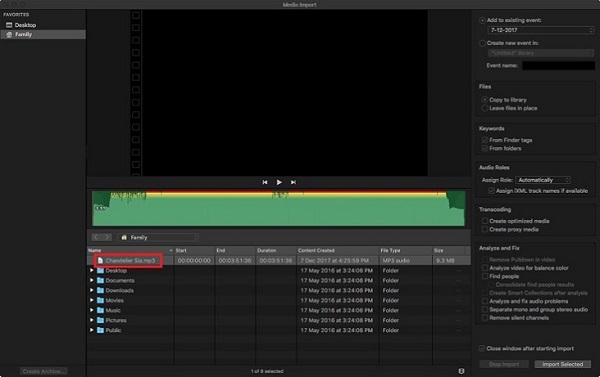 Select Audio to Import Final Cut Pro X.
Step 8: Use the files for video and media editing
Here's where you can use the files for your Final Cut Pro X now!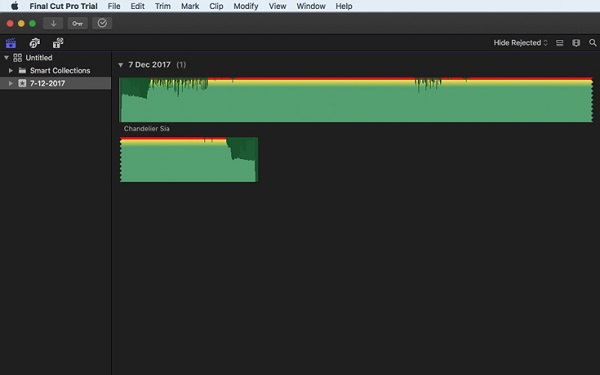 Getting Started Using Apple Music on Final Cut Pro X
Yeah, is it easy for you to use Apple Music on Final Cut Pro X with TuneFab Apple Music Converter now? If it's helpful, you'll go back and register your converter. Now you can use any Apple Music song in Final Cut Pro X.
That's all, I hope you have successfully imported your audio file into the video in Final Cut.
Related Articles: